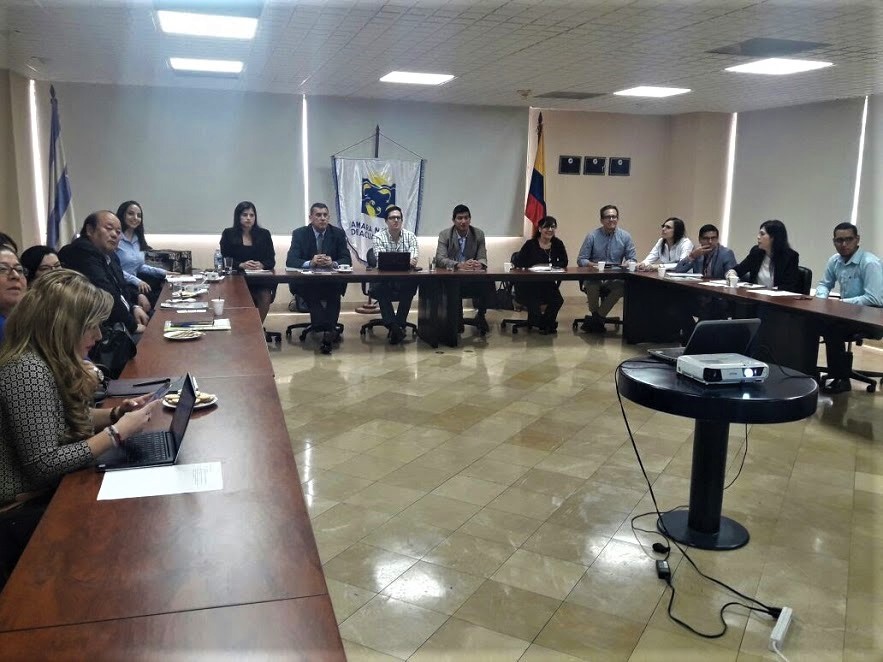 ABRAPES sent a delegation to Guayaquil last November to analyze the Ecuadorian shrimp market and visit industries qualified to export to Brazil.
The Association was represented by the following members: Ms. Thamires Quinhões, Institutional Relations Manager of ABRAPES; Mr. Hiroshi Kaneko, of KANEMAR company; Mr. Luiz Antonio Castilho Filho, of Peixes Megg's company; and Ms. Daniela Reis Martins, of Mar & Rio Pescados company.
The delegation met with government and private sector representatives from Ecuador and was in contact with 10 shrimp exporting companies, including Santa Priscila and S.O.N.G.A..
Posted on 12-13-2017 at 16:30:41